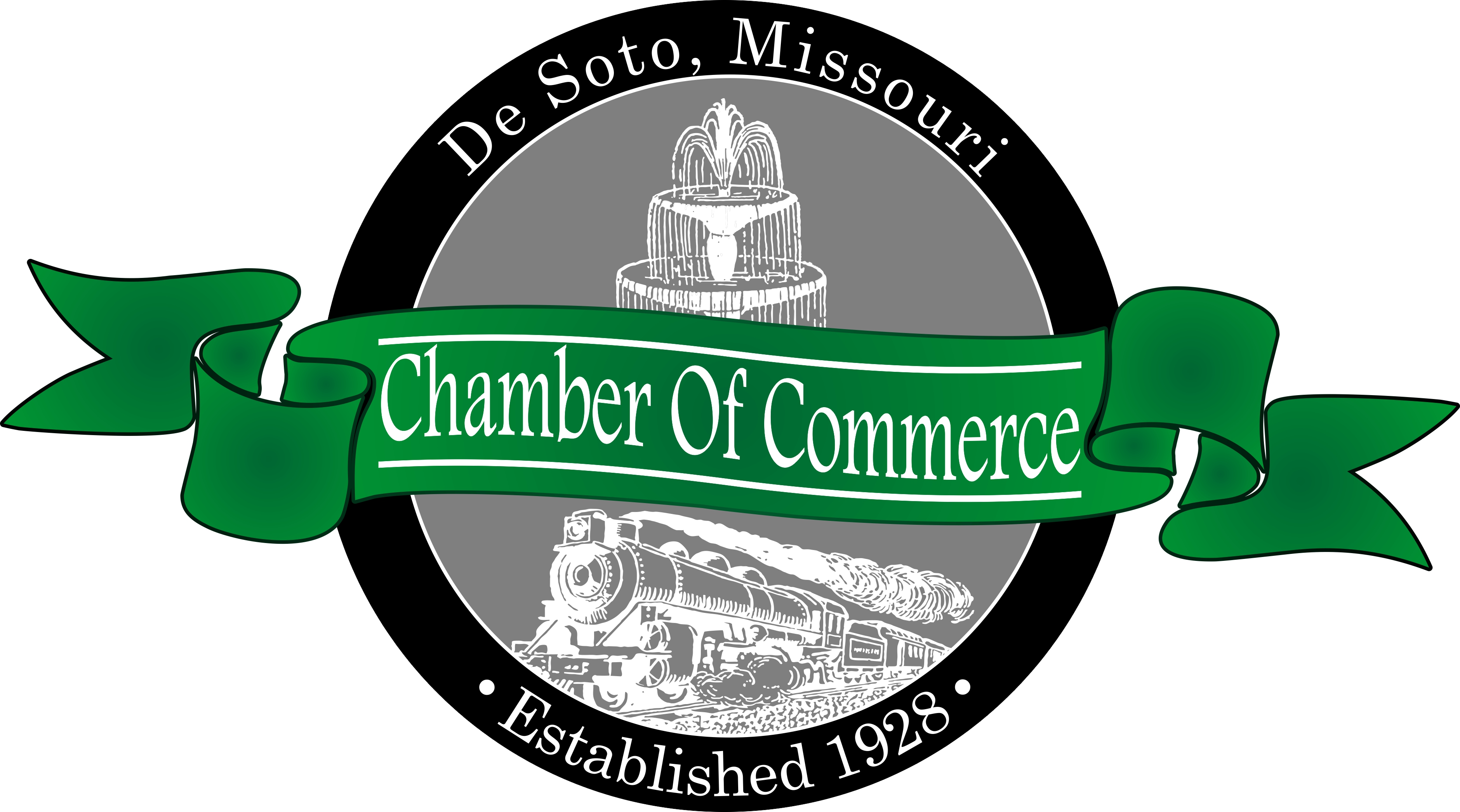 Our Approach
The Chamber of Commerce exists to make a difference and help build your business. Our office disburses your promotional pieces in high traffic locations, provides business to business referrals, recommends businesses to customers, provides volunteer and learning opportunities, and offers free advertisement on our facebook page and monthly newsletter. Members of our local Chamber of Commerce are a highly reputable, are involved in the community, and use good business practices. We promote buying local by encouraging our community to spend locally and support the local economy. We strive to advance commercial and industrial interests in the community by working with other organizations with the same goals.
Our Story
The Chamber of Commerce has been building the present, planning the future and preserving the past since 1928. De Soto is home to family businesses established as far back as 1868. We have three business districts located throughout the city: our historic Main Street, Rock Road, and Highway 21. We are also now home to several manufacturing companies. We have over 120 members yearly.
Meet the Board of Trustees
The Chamber of Commerce Board of Trustees is made up of 11 people who represent a Chamber business/organization. Each are nominated and elected from the General Members to serve a 3-year term
Arnold Baum
Amvets Post #48
Eric Leonard
President
E.S. Leonard Contracting, LLC
Jennie Lessor
The Villas
Danni Foreman
Vice President
De Soto Fuels
Kim Anderson
Handy Anderson, LLC
Rick Pica
Secretary
Rick C Pica Income Tax Preparation
Bryce Visnovske
Treasurer
Hillcrest Nursing Home
Sarah Greenlee
Chamber Office Coordinator
Not Pictured:
Mark Russell – La Chance Vineyards
Josh Isaacson- De Soto Public School District
Amanda Caughron – First State Community Bank
Tammy Bordeau – The Arlington Event Center
Join the Chamber today…
We are a non-profit association of businesses, individuals, public officials, churches, service organizations, and more! We provide numerous networking events such as our Membership Luncheons every other month giving members a chance to meet with prospective customers and clients. Call us today for more information on how you too can join the De Soto Chamber of Commerce! Let us help you grow your business.